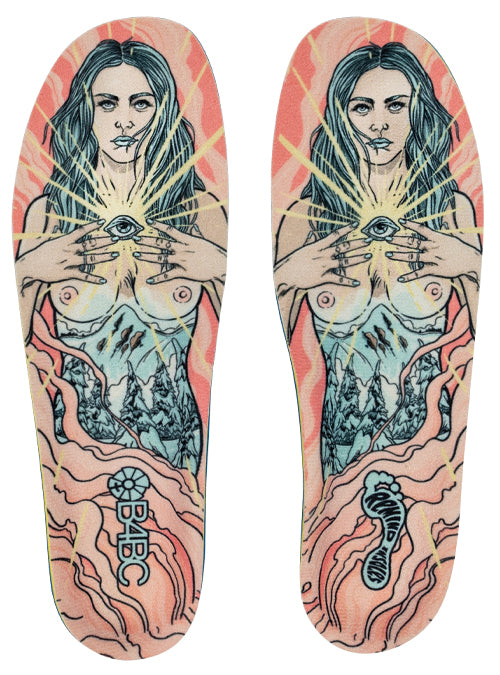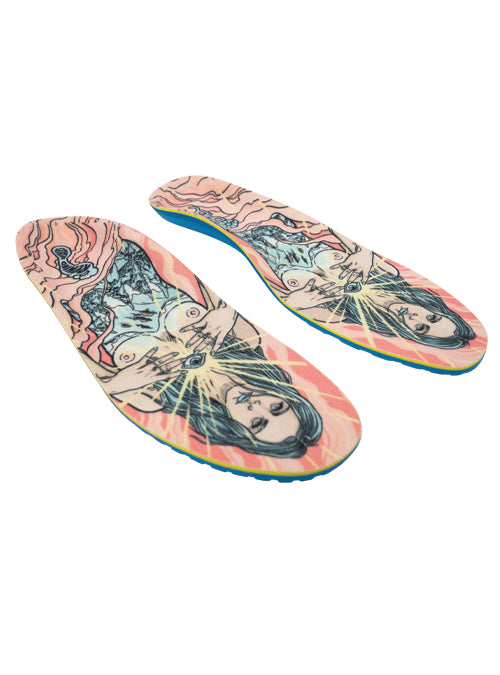 DESTIN IMPACT 5MM Low-All Arch Insoles | B4BC X Boobies
Regular price
$35.00 USD
/
---
Comfort Guarantee
Free Shipping Over $75
Podiatrist Recommended
Perfect Fit
For those with lower arches, but still seeking that added comfort and stability, The Destin is what you're looking for. It's our softest insole mainly due to the fact that it doesn't have the stabilizer material like our other insoles. A favorite among the Remind skate team, The Destin molds to your feet in a way that doesn't distract or forfeit comfort, while still providing impact support when and where it's needed most. From pro skaters to ultra-runners and beyond, The Destin is a favorite among many.
The Destin Impact is designed for low to all arches, it has a thickness of 5mm in the forefoot area and 7mm thickness in the heel area.
Impact Protection System: Extreme Impact Protection material that absorbs up to 90% of Impact Energy Throughout a lifetime of repeated strikes. Soft, flexible, lightweight, anti-fungal, anti-microbial, and breathable.
Supreme Cushion: State of the art high shock impact diffuser that provides the perfect amount of cushion, comfort, and support.
Arch Support: Bio-mechanically engineered arch shape to promote foot / body alignment, balance, and stability.
Durability: The industry's most durable, high performance, light weight materials that provide high energy return and don't break-down.
Feather Light: Light weight materials to ensure, high performance response and a cloud like feeling.
Custom Forming: Self-Forming Technology that custom molds to each specific foot details providing even weight distribution and a perfect customized fit.
Anti Microbial: Organic odor control treatment that promotes healthy smelling feet and anti microbial growth.
Moisture-Wicking: Organic moisture wicker treatment that promotes dry cool feet.