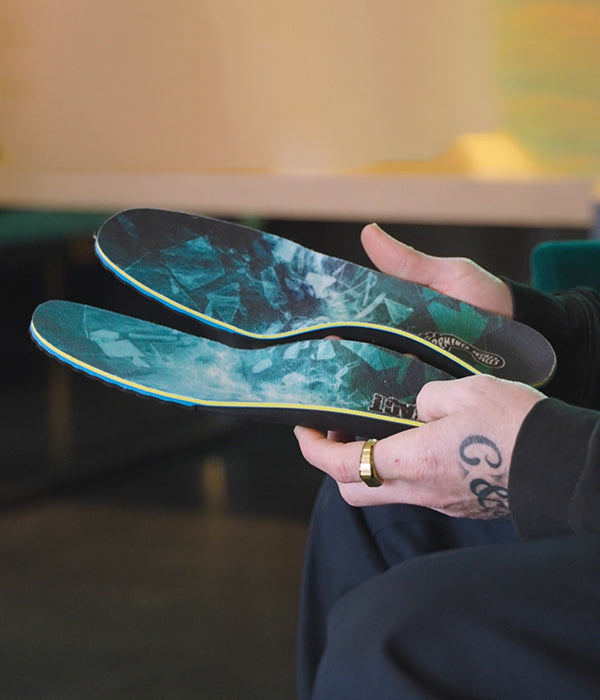 Elevating Your Workday Comfort, One Step at a Time
Cano Cardenas is a respected coffee shop owner and dedicated barista whose passion for crafting the perfect cup of coffee was challenged by a serious back injury. Discover how Remind Insoles supported his journey from pain to passion.
THE MEDIC
Designed for medium to high arch support – the Medic is the perfect choice for individuals seeking enhanced foot health. These insoles are designed to promote proper alignment, reduce foot pain, and the risk of injury, ensuring your well-being and all-day comfort.
SHOP THE MEDIC COLLECTION
★★★★★

Best insoles, probably on my 6th pair in 4 year span for work boots and snowboarding boots. Realigned, or helped alleviate pressure in spine after years of warehouse work walking on concrete floor.

Zac
★★★★★

These specific insoles are GREAT for slimmer skate shoes. Super comfortable with a crazy amount of impact resistance. I now have 4 pairs of Reminds. One for each type of skate shoe (fat and skinny), one for my work boots, and one for my every day casual walking shoes. I still plan to grab a few more for the rest of my shoes!

Chase
★★★★★

I have to wear work boots for 12 hour shifts and these have changed the game for me. This is the 5th pair I've ordered and I even started putting them in my day to day shoes. Great product!

Anthony
★★★★★

I recently had the opportunity to test out the Medic insoles during a grueling backcountry ski trip across the Alps. Covering a distance of 80 miles from France to Italy to Switzerland, this expedition put my gear to the ultimate test. These insoles proved to be an absolute game-changer for my feet, keeping me comfortable and problem-free throughout the entire journey. With their excellent arch support, durability, and impeccable fit, these insoles ensured that my feet remained comfortable and problem-free throughout the entire 80-mile journey. I give these insoles a perfect 10 out of 10 rating.

Tyson
★★★★★

Just As Good As $450 Custom Orthotics. I have a pair of custom orthotics and these are almost identical to them. I overpronate and these are the perfect solution for my problem! Good arch support is the key for most foot related problems!

Louis