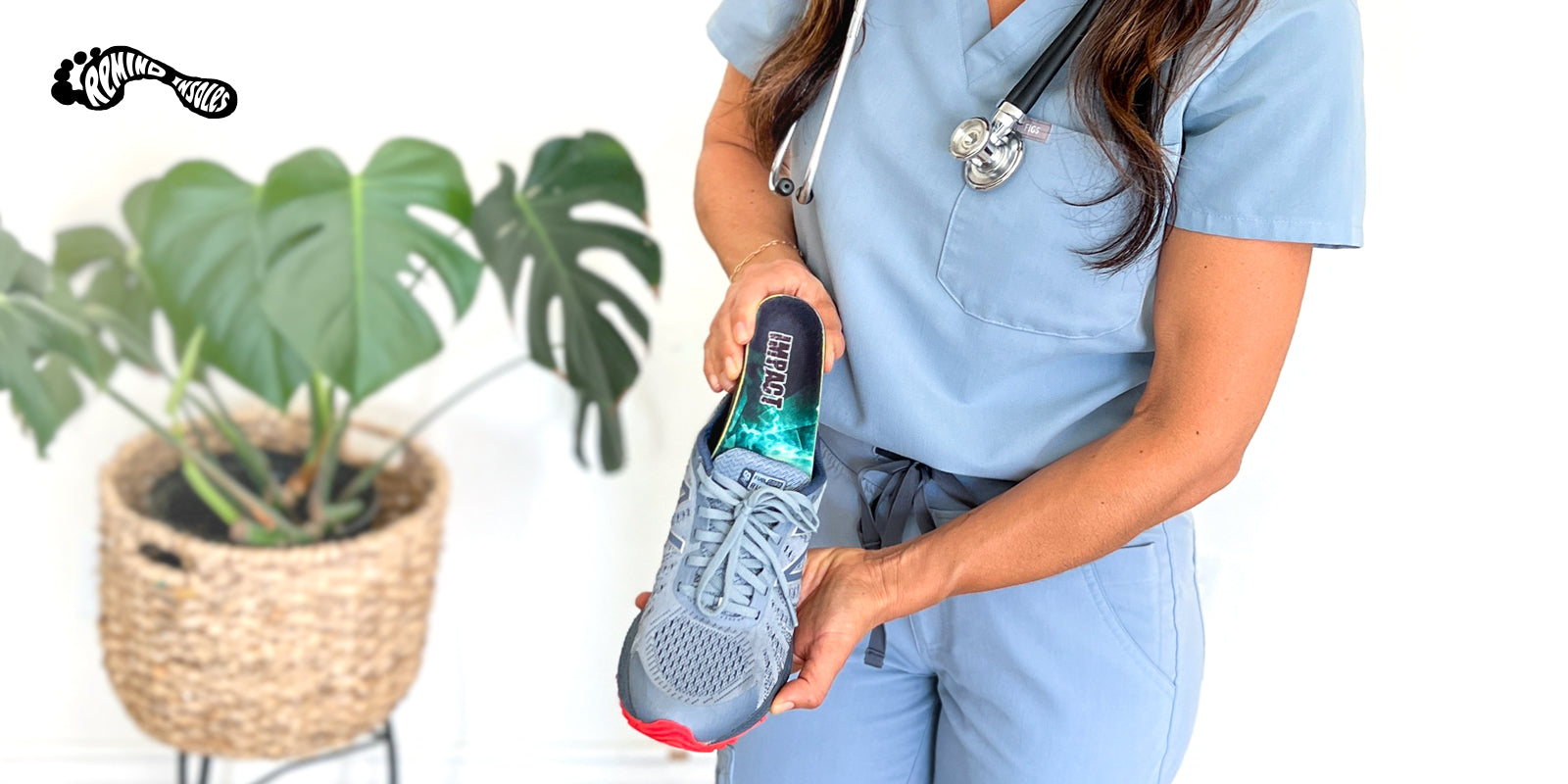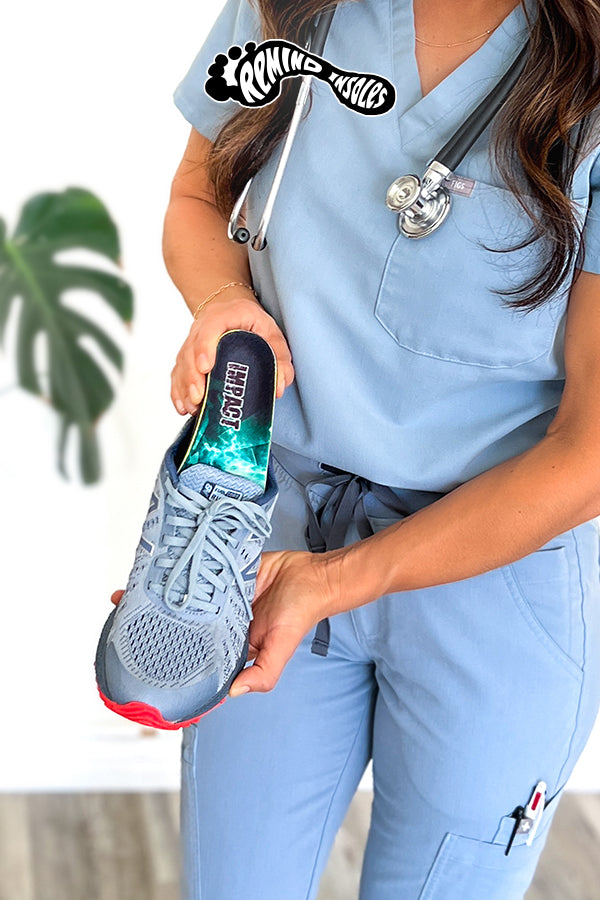 ALL DAY COMFORT
INSOLES FOR DEDICATED NURSES
Superior Comfort
Our biomechanically designed insoles alleviate foot fatigue, offering cushioning, shock absorption, and arch support to enhance comfort during extended shifts and long hours on your feet.
Impact Protection
Remind Insoles offer the ultimate comfort solution by absorbing 90% of shock impact. With their ability to evenly distribute pressure, reduce hot-spots, and minimize pain, these insoles are perfect for those enduring prolonged periods of standing, walking, or running.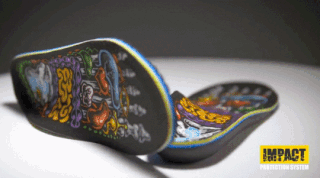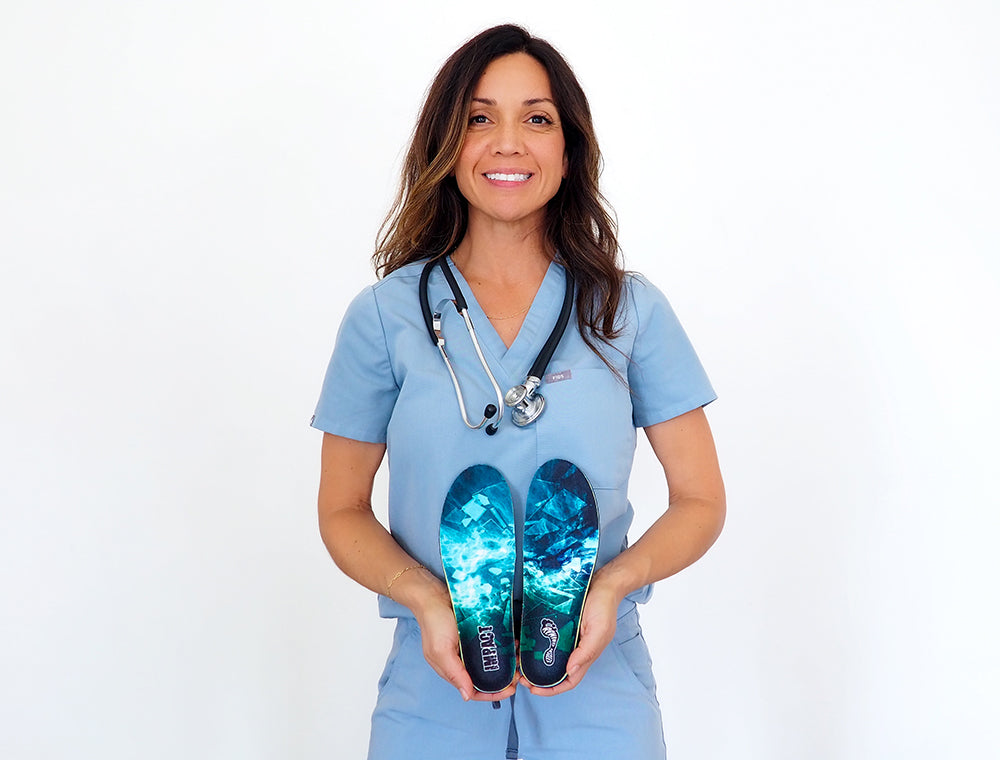 Pain Free Solution
Designed to promote proper alignment, reduce foot pain and the risk of injury, and enhance overall foot health, Remind Insoles provide stability and support that will help minimize pain, and improve all day comfort.
★★★★★

As a nurse, I work on my feet all day. The best insoles I've ever put in my shoes are the Remind Insoles. I no longer notice the uneven wear on the soles of my shoes. The MEDIC, for mid to high arch support, has been a game changer for my sore feet. Thanks Remind Insoles!

Becky G.
★★★★★

My running shoes don't have a lot of cushioning. The Remind Insoles were incredibly helpful in that regard. I wore the CUSH during all three days of the Grand Viduta, which has a bevy of terribly rocky trails. I was surprised on the third day, and the next day after, that my feet didn't feel like ground chuck. I'm not a skinny-winny by any stretch, and have quite enjoyed the cushioning on the trails and roads.

Alan Clemos (TENNESSEE VALLEY OUTSIDER)
★★★★★

I used to wear two socks during my long hours shifts at work due to heel and back pain. The Medic Impact insoles solved all my problems. It's ridiculous how thin and unsupportive the stock insoles are! I won't leave the house without my Remind Insoles, I have one in my work shoes, gym shoes, boots and in my Converse. I highly recommend these!

Francella F.
★★★★★

The 6mm thickness of the MEDIC Impact is not overwhelming, allowing for an excellent fit across multiple gym shoe silhouettes, and the impact absorption is top notch whether rapidly stepping through agility drills or bracing for heavyweight reps.

Ben Emminger (GEAR PATROL)
★★★★★

These insoles have brought my old boots back to life. I have a mid arch and the old insoles were no longer giving me support in my arch or cushion in my heel area. The MEDIC Impact insoles have fixed both issues and alleviated some nagging knee pains I have had all season. They really do make a huge difference!

Mark M.
★★★★★

The biggest difference I could feel was the cushioning. Modern carbon fiber sole cycling shoes are intended to be super stiff to be able to put every possible watt of power into the pedals. For mere mortals, this can sometimes result in what I call "carbon fiber sole fatigue" where the sole can be too stiff and "push back" causing pressure points or hot spots. The Remind Insoles can help take the edge off of that.

Chuck Peña (PEZ CYCLING NEWS)
★★★★★

These things have literally saved my feet. I didn't know what I was missing until I got remind insoles. I've ridden stock insoles for over a dozen years but this past season my arches were hurting for the first time and I knew something needed to change... My arches don't hurt anymore and I'm able to ride way longer. Don't hesitate to pull the trigger these are it.

Quinten H.
Upgrade Your Comfort Today